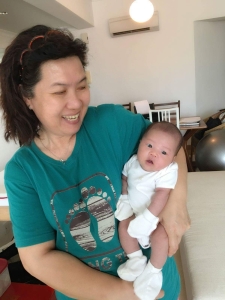 A newborn's arrival to the family is a joyous occasion which brings new life and hope.
However, as a mother who has just given birth, it can be very taxing to provide postnatal care for the baby on your own. Babies require 24-hour care and supervision for feeding, cuddling, and diaper changing. You may also have other priorities to take care of in the home such as your other children.
But fret not, a confinement nanny can help you through this exhausting period, and assist the transition for first time parents into parenthood.
Hiring a confinement nanny will provide many benefits for you and your family. She will provide care for the baby which include bathing, soothing, cuddling, and pacifying the baby. She will also change diapers and ensure the baby is well fed. A confinement nanny will also prepare delicious and nutritious confinement meals for the mother to boost maternal strength and recovery after the taxing pregnancy and child birth process.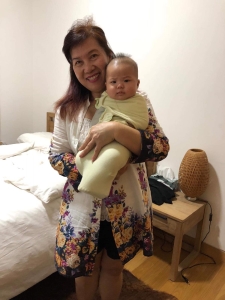 We are a licensed Singapore confinement nanny agency approved by Ministry of Manpower (MOM). We specialise in providing quality confinement nannies to post-natal mothers and newborns. Our confinement nannies have years of experience working as full time confinement nannies and are working legally in Singapore.
The services that our confinement nanny perform include:
Help out for 28 days from the first day after of discharge from hospital.
Prepare nutritious confinement food (3 meals a day) to ensure mother get the nutrition required for a speedy recovery.
Prepare confinement herbal bath for mother upon request.
Prepare red dates longan tea daily for mother to help in recovery.
Doing the laundry for mother and baby.
Feed the baby (will guide mothers who chose to breastfeed).
Bathing and taking care of the baby.
Day and night baby care to allow the mother to have ample rest.
Provide good advice on proper confinement care and TCM herbal tonics.
Basic home care.
Grocery Shopping.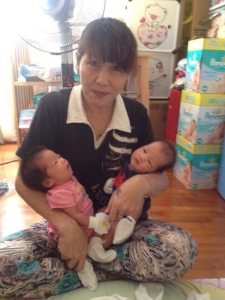 Our confinement nannies are trained and experienced and will take good care of you and your baby. Both the baby and mother's well-being are always our top most priority. We will provide a consultation and understand more on your needs in order to personalize our service to cater a nanny that most matches your family's needs. We frequently request feedback on our nannies' baby care and cooking skills to ensure that you are receiving only the best care possible.
Contact us today for a FREE consultation!